Luton's Best Awards
This was our 9th year hosting the Luton's Best Awards. It is by far our most popular event attracting more than 30 sponsors. Over the years we have refreshed and introduced new categories which were all very successful especially the People's Choice Award. This is run by The Luton News where people can vote from all the shortlisted candidates. We had over 30,000 votes this year.
The event aims to honour the outstanding achievements of many of Luton's individuals, groups and organisations. These people are often unsung heroes who willingly give up their time to help others and contribute to our community. The Luton's Best Awards is our way to thank these people for their outstanding efforts.
2019 we will celebrate our 10 year anniversary of Luton's Best. The campaign will officially launch at our summer reception on Thursday 4th July 2019 with the awards ceremony being held on Friday 29th November 2019. It promises to be our biggest event to date and we encourage any businesses interested in being part of this event to sign up early to avoid disappointment.
Adult Achiever
Sponsored by
University of Bedfordshire
Aimee Clarke
Runners up:
Raqab Khan & Attiq Malik
Best Fundraiser
Sponsored by
Basepoint Ltd
Louise Coleman
Runners up:
Pamela Brown & Mohammed Tariq
Best Volunteer
Sponsored by
Signature Flight Support
David Ainsbury
Runners up:
Aimee Aghaz & Raqab Khan
Care in the Community
Sponsored by
Volker Highways
Children's Community Team
Keech Hospice Care
Runners up:
Age Concern Luton & Tonia Joyce
Child of Courage
Sponsored by
FCC Environment
Jack Marshall
Runners up:
Sumaya Khan & Courtney Powdrill
Community Business Person
Sponsored by
Engie
Helen Barnett
Runners up:
Furhaad Ahmed & Gill Peck
Community Company
Sponsored by
The Mall
Luton Foodbank
Runners up:
Meaningful Education & Next Generation Youth Theatre
Community Project
Sponsored by
London Luton Airport
ASR Project
Runners up:
Bushmead Community Hub & Imagine Luton
Environmental Achievement
Sponsored by
LLAL
The Hat District
Runners up:
Keeping Luton Safe, Keeping Luton Tidy & LBC Parks Team
Keeping Luton Safe
Sponsored by
Beds Fire & Rescue
Priority anti-social behaviour team
Runners up:
Alan Gunney & Courtney Powdrill
Leisure & Culture
Sponsored by
Luton Hoo
Next Generation Youth Theatre
Runners up:
David Ainsbury & Perry Louis
Lifetime Achievement
Sponsored by
Ryebridge Ltd
Chris Nicholls
Runners up:
Zafar Khan & Eileen McMahon
Luton in Harmony
Sponsored by
Arriva
Klaudia Kulakiewicz
Runners up:
Ryad Khodabocus & The Culture Chest
Woman of the Year
Sponsored by
easyJet
Hazel Simmons MBE
Runners up:
Naseem Ayub & Lucia Melilo
Outstanding Citizen of the Year
Sponsored by
Strawberry Star
Courtney Powdrill
Runners up:
Fred Herring & Zafar Khan
Outstanding Teacher
Sponsored by
Bartham Press
Christina Pearce
Runners up:
Aimee Aghaz & Lovill Henry
Service with a Smile
Sponsored by
TUI
Richard Mosey
Runners up:
Gemma King & John Miller and LTFC
Sporting Inspiration
Sponsored by
LTFC
Jordan Thomas
Runners up:
Daniel Douglas & Abdus Salaam
Young Achiever
Sponsored by
Active Luton
Alyson Bridgland
Runners up:
Elaine Cimatu & Klaudia Kulakiewicz
People's Choice
Sponsored by
Luton News
Klaudia Kulakiewicz
Award Categories
To nominate someone for an award, please click on the desired category you wish to choose and then click on the 'Apply Now' button.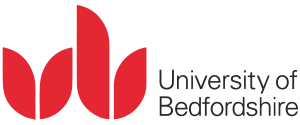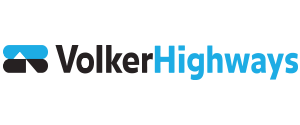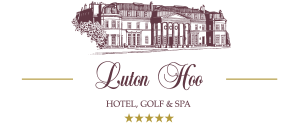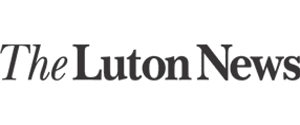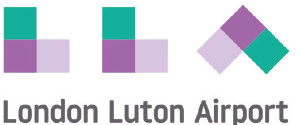 Our Luton's Best Sponsors